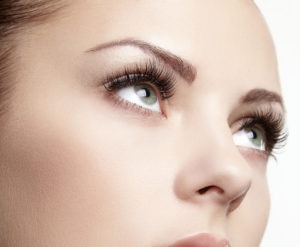 There is a good chance that you have come across under-eye fillers if you are seeking treatment for dark circles or puffy eyes. Under-eye dermal fillers are a popular facial rejuvenation injectable. It is designed for delivering ultimate under-eye goals. A responsible treatment provider will make sure that you are aware of the procedure, results, aftercare, and recovery before getting the procedure done.
Khan Eyelid and Facial Aesthetics, led by oculoplastic and reconstructive surgeon Dr. Tanya Khan, provides dermal fillers for under-eye rejuvenation to patients in Plano, Dallas, Austin, Texas, and surrounding locations.
What is an Under-Eye Facial Filler Injectable?
Under-eye fillers or dermal fillers are basically soft tissue fillers that help in improving the appearance of discolored or sunken under-eye area. These injectables usually consist of hyaluronic acid which promotes collagen development.
Technically, dermal fillers are not FDA-approved for used under the eyes. They have FDA approval for lips, cheeks, chin, and hands among other areas. In relation to this, skilled dermatologists can far extend the use of dermal fillers to reverse under-eye bags and dark circles.
Benefits of Dermal Fillers for the Under-Eye Area
Brighter under-eye area

Immediate results

Plumper under-eye area

Youthful and less tired-looking under-eye area
Belotero, Restylane, and Juvederm are a few common dermal fillers that are suitable for the under-eye region.
Botox vs. Under-Eye Fillers
Botox addresses fine lines, crepiness, and wrinkles while fillers address volume loss. Botox and dermal fillers are frequently used together for addressing the different concerns in this anatomical region. Fillers are best for taking care of hollowing in the tear trough area besides puffiness and dark circles.
Preparing for Under-Eye Filler
Your surgeon will ask you to lay off any blood-thinning medications, including herbal supplements. Swelling and bruising are common side effects which can be limited by avoiding aspirin, ibuprofen, naproxen, Vitamin E and fish oil for at least 7 days before the procedure. Your treatment provider may also ask you to refrain from smoking and drinking during this period.
Under-Eye Filler Procedure
The treatment provider will apply a topical anesthetic to numb the area and make you more comfortable. The injection procedure will not take more than 15 minutes from the start to end depending on your exact needs. There are a lot of vessels in the under-eye region. The skin is also thinner in this area. Correlating with this, it's fundamental that you get the procedure performed by an accomplished treatment provider.
Side Effects of Under Eye Fillers
The most common side effects of the procedure are bruising and swelling, which resolve on their own after 1 – 2 days. You should avoid exercising and positions that place your head below the waist in the first 24 hours. This will help in preventing swelling and bruising.
Noticeable bruising happens in rare cases, which takes about 10 days to resolve. You should ensure the procedure is performed in a medical office with hyaluronidase on hand. Hyaluronidase is used for reversing the effects of the filler in case there is a problem.
Proven board certified ophthalmologist Dr. Tanya Khan receives patients from Plano, Dallas, Austin, Texas, and nearby areas for under eye cosmetic fillers injectable treatment.
Contact Khan Eyelid and Facial Aesthetics and Oculoplastic & Reconstructive Surgeon Dr. Tanya Khan Today to Schedule an Appointment
For more information about procedures and treatments at Khan Eyelid and Facial Aesthetics by Ophthalmic surgeon Dr. Tanya Khan. Click here to contact us.
Taking patients from in and around Dallas, Plano, Fort Worth, Grapevine, Garland, Mesquite, Carrollton, Irving, Frisco, Texas and more.