Ophthalmology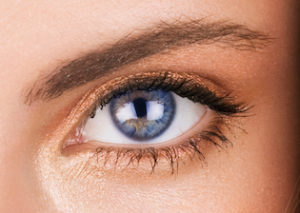 The eyes are the most fragile and cosmetically prominent features of the body. Eyelid plastic surgery should maintain harmony between the eyes and not lead to stretched skin, which creates an unnatural look. In the hands of a surgeon who is highly trained in eye surgeries, these risks are mitigated.
Dr. Tanya Khan is a board certified ophthalmologist and oculoplastic surgeon. She offers cutting-edge eye care procedures and possesses the necessary skill and experience in undertaking upper and lower lid surgeries to develop beautiful outcomes.
Khan Eyelid and Facial Aesthetics, led by oculoplastic and reconstructive surgeon Dr. Tanya Khan, provides safe and proven eye care procedures to patients in Dallas, Plano, Texas, and surrounding communities. 
Why Choose a Board Certified Ophthalmologist?
An ophthalmologist refers to an M.D. or medical doctor who is a specialist in eye care. In general, board certified ophthalmologists invest in state-of-the-art technologies and techniques and pursue ongoing education to offer their patients excellent results. 
An ophthalmologist can undertake surgeries for Lasik vision correction, cataract removal, or procedures to treat eye trauma, retinal detachments, and burns. Dr. Khan has extensive qualifications and experience in eye surgeries and provides advanced eye care procedures to her patients.
An ophthalmologist receives specialized training in the diagnosis and treatment of complex medical eye conditions.  
To attain their doctorate, it will be necessary to pursue a minimum of four or more years of pre-medical undergraduate training, four years of medical school, and an additional year of internship. After becoming a licensed doctor, they will need at least three or more years of residency, with clinical and surgical training in eye care. 
An ophthalmologist may undertake regular vision correction services such as eye exams, refraction, and lens prescription. However, their main focus is usually on eye surgeries, which requires advanced training and specialization. 
Desirable Attributes of an Eyelid Surgeon
Dr. Khan's patients all concur that she has the following attributes of a highly skilled and compassionate eyelid surgeon:
She is easy to communicate with, warm, and kind

She strives to offer patients detailed information on the procedure

She is impassioned about the idea of making a positive change in the patients' lives through eye surgery

She provides her patients with customized care and attention

She comprehends the aesthetic needs, desires, hopes, aspirations, and goals of the patient

She has a detailed understanding of the eye and facial anatomy

She has artistic sensibilities with a sense of balance, proportion, and form

She uses cutting-edge techniques and technologies in undertaking delicate eye surgery
Focus on Customization and Innovation 
Dr. Khan knows that every patient has a different eye and face structure. She individualizes each procedure to the particular anatomical and aesthetic needs of the patient. Patients achieve the highest levels of satisfaction with Dr. Khan. 
She focuses on regularly upgrading her skill set and knowledge by educating herself on advanced surgical techniques and technologies to provide her patients with beautiful and safe outcomes. 
She understands that using cutting-edge procedures is most beneficial for her patients as these techniques are usually an improvement over previous ones. These advanced solutions allow the procedures to be least painful and invasive with reduced risks and quicker recovery times. 
Eye doctor Dr. Tanya Khan receives patients from Dallas, Plano, Texas, and nearby areas for advanced surgical and non-surgical eye care procedures.
Contact Khan Eyelid and Facial Aesthetics and Oculoplastic & Reconstructive Surgeon Dr. Tanya Khan Today to Schedule an Appointment
For more information about procedures and treatments at Khan Eyelid and Facial Aesthetics by Ophthalmic surgeon Dr. Tanya Khan. Click here to contact us.
Taking patients from in and around Dallas, Plano, Fort Worth, Grapevine, Garland, Mesquite, Carrollton, Irving, Frisco, Texas and more.