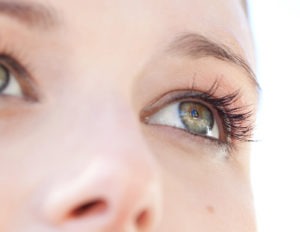 At Khan Eyelid & Facial Aesthetics, Dr. Tanya Khan is a board certified ophthalmologist and a specialist in the clinical and surgical management of eyelid and orbit diseases. 
Dr. Khan is trained to address numerous eye conditions, including ectropion, entropion, trichiasis, epiphora, blepharoplasty, repair of blepharoptosis, benign essential blepharospasm, hemifacial spasm, and thyroid eye disease.
Dr. Khan also provides non-invasive facial cosmetic augmentation through the use of soft tissue filler and botulinum toxin injections, chemical and laser skin resurfacing, and topical skin care. 
Khan Eyelid and Facial Aesthetics, led by oculoplastic and reconstructive surgeon Dr. Tanya Khan, provides safe and proven eye care procedures to patients in Dallas, Plano, Texas, and surrounding locations.
Benefits of Working with an Oculoplastic Surgeon
The eyes represent the most delicate and precious part of the body. In terms of cosmetics, they comprise the most defining facial area as well.
When a person is considering eye surgery for cosmetic or reconstructive purposes, it is always a good idea to work with an oculoplastic surgeon who has undertaken three years of residency training in Ophthalmology and an additional two years of fellowship training in Ophthalmic Plastic and Reconstructive Surgery (Oculoplastics).  
These qualifications ensure that the patient receives optimal results for both their functional and aesthetic needs. An oculoplastic surgeon has an in-depth understanding of the eyelid structure and its unique relationship with facial expression and ocular function. 
The prudent Dr. Khan is a highly experienced and eminent oculoplastic surgeon in Dallas, TX. Her patients have high regard for her expertise and customized care and attention, irrespective of a minor or major eye procedure.  
Customized Eye Treatments
Dr. Khan firmly believes that the eye and facial anatomy of each patient is different and necessitates a personalized treatment approach. She will carefully evaluate the patient's eye and facial structure and their personal aesthetic goals to create a customized treatment plan. 
This allows her to develop beautiful and effective outcomes in the least invasive manner possible. In addition, it improves patient satisfaction levels, reduces downtime, and minimizes the risk of complications. 
Dr. Khan creates a fine balance between art and science in every procedure that she undertakes. This provides patients with outcomes that are not only cosmetically superior but also most natural looking and long lasting. 
Bedside Manner
Dr. Tanya Khan's bedside manner is warm, caring, and friendly. This ensures that her patients are fully satisfied with the final results of their eye procedure. 
Patient satisfaction and safety are of the utmost importance to Dr. Khan. She spends time with her patients answering all their questions in-depth and develops a customized surgical plan for their unique needs.
Experience
The cordial Dr. Khan has received specialized training in surgical procedures pertaining to the eye area and the facial region around the eyes. In the course of her training, her main research interests related to basic clinical and anatomical research investigating vascular occlusion from facial filler and the role of neurotoxin to lacrimal gland in treating epiphora.
Dr. Khan has vast training and experience, which offers her an edge in the area of eye and face related surgical and non-surgical procedures. 
Do Your Research
The patient will invest time in undergoing surgery and then healing from the procedure. In addition to the time spent in the surgery and following the recovery process, the patient should also spend adequate time performing research on the procedure and the surgeon's background.
Eye doctor Dr. Tanya Khan receives patients from Dallas, Plano, Texas, and nearby areas for advanced surgical and non-surgical eye care procedures.
Contact Khan Eyelid and Facial Aesthetics and Oculoplastic & Reconstructive Surgeon Dr. Tanya Khan Today to Schedule an Appointment
For more information about procedures and treatments at Khan Eyelid and Facial Aesthetics by Ophthalmic surgeon Dr. Tanya Khan. Click here to contact us.
Taking patients from in and around Dallas, Plano, Fort Worth, Grapevine, Garland, Mesquite, Carrollton, Irving, Frisco, Texas and more.