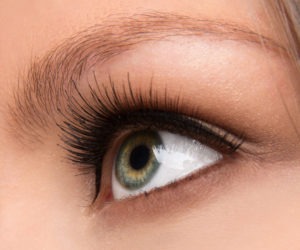 The exact difference between an optometrist and an ophthalmologist may not be clear to many people. Upon seeking eye care or a significant procedure such as eyelid surgery, it is vital for a person to understand the difference between the two.
Khan Eyelid and Facial Aesthetics, led by oculoplastic and reconstructive surgeon Dr. Tanya Khan, provides safe and proven eye care procedures to patients in Dallas, Plano, Texas, and surrounding locations.
Optometrist
Traditionally, optometrists were trained to diagnose and treat specific vision conditions as well as prescribe and fit prescription contact lenses and eyeglass lenses. 'Refractions' or vision correction exams were an essential part of the optometrist's work profile, and it still continues to be important.
But, today, optometrists are trained more thoroughly in eye condition diagnosis and treatment. Optometry training has become more medically focused now. Besides refractions and optics, the diagnosis and treatment of eye conditions and other systemic eye health diseases form a part of their training in current times.
Optometrists are not MDs, but most of them can prescribe specific medicines. They can also diagnose and treat eye conditions such as macular degeneration, cataracts, glaucoma, retinal disease, and specific ocular disorders. Patients should understand that not all optometrists are qualified in these areas, especially if they graduated before the year 2000.
Ophthalmologist
An ophthalmologist is an M.D. or medical doctor who specializes in eye care. There are some significant differences between an optometrist and an ophthalmologist.
Patients should understand that an ophthalmologist is qualified to undertake eye surgery. However, optometrists are not trained to perform such procedures. An ophthalmologist can perform surgery for cataract removal, Lasik vision correction, or surgeries pertaining to burns, eye trauma, or retinal detachment.
A board certified ophthalmologist undergoes specialized training in detecting and treating complicated medical eye conditions. At times, they may work alongside an optometrist for the treatment and management of an eye condition. An ophthalmologist, as an M.D., is authorized to prescribe a wide array of prescription drugs compared to an optometrist.
Education and Training
An ophthalmologist would have undergone a minimum of four or more years of pre-med undergraduate educate, four years of med school, and another year of internship to attain their doctorate degree.
Upon becoming a licensed doctor, they will receive at least three or more years of residency, with surgical and medical training in eye care.
Services
An ophthalmologist may leave routine vision correction services such as refraction, eye exams, and lens prescription to an optometrist.
But they are completely qualified to offer these services. Their primary focus would typically be on eye surgeries, which necessitates advanced training and specialization.
It is not uncommon for an ophthalmologist and an optometrist to work together and offer treatment to the same patient in tandem with one another. Eye doctor Dr. Tanya Khan receives patients from Dallas, Plano, Texas, and nearby areas for advanced surgical and non-surgical eye care procedures.
Contact Khan Eyelid and Facial Aesthetics and Oculoplastic & Reconstructive Surgeon Dr. Tanya Khan Today to Schedule an Appointment
For more information about procedures and treatments at Khan Eyelid and Facial Aesthetics by Ophthalmic surgeon Dr. Tanya Khan. Click here to contact us.
Taking patients from in and around Dallas, Plano, Fort Worth, Grapevine, Garland, Mesquite, Carrollton, Irving, Frisco, Texas and more.