Oculoplastic and Reconstructive Surgery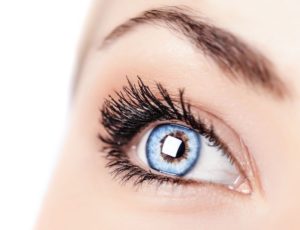 Dr. Tanya Khan is a board certified ophthalmologist who has expertise in the clinical and surgical management of orbital and eyelid disorders, such as repair of blepharoptosis, blepharoplasty, trichiasis, ectropion, entropion, benign essential blepharospasm, thyroid eye disease, hemifacial spasm, and epiphora.
Dr. Khan performs surgeries to address excessive tearing due to nasolacrimal obstruction, complex oculofacial reconstruction to rectify defects from cancer removal or trauma and the removal of orbital tumors.
In addition, she provides patients with non-invasive cosmetic augmentation of the face with soft tissue fillers and botulinum toxin, laser and chemical skin resurfacing, and topical skin care.
In the course of her training, Dr. Khan's primary areas of interest involved basic anatomical and clinical studies investigating vascular occlusion from facial filler and the relationship between neurotoxin and lacrimal gland in treating epiphora.
Additionally, she has first-authored nine peer-reviewed scientific publications as well as written two scientific book chapters. Dr. Khan has also showcased her work at international and national ophthalmology and plastic surgery conferences.
Oculoplastic surgeon Dr. Tanya Khan provides eye care procedures to patients in Dallas, Plano, Texas and surrounding communities.
Qualities of an Eyelid Surgeon
Dr. Khan's patients all agree that she has the following qualities of a compassionate and skilled eyelid surgeon:
She is easy to speak with, compassionate, and warm
She strives to provide patients with in-depth information on the surgery
She is passionate about the idea of making a positive difference in the lives of patients through surgical procedures
She offers each patient individualized attention and care
She understands the cosmetic needs, hopes, aspirations, and goals of the patient
She has an in-depth understanding of the eye and facial structure
She possesses an artistic bent of mind with a sense of proportion, balance, and form
She uses the most advanced techniques and technologies in performing delicate eye surgery
Focus on Individualization and Innovation
Dr. Khan understands that each patient has a unique eye and facial anatomy. She customizes the procedure to the specific anatomical and cosmetic requirements of the patient. With Dr. Khan, patients attain the highest rates of satisfaction along with successful and effective outcomes.
Dr. Khan focuses on routinely updating her skill set and knowledge by informing herself on the latest surgical techniques and technologies to offer her patients safe and beautiful results.
She understands that the use of the latest procedures offers the most benefit to her patients as these techniques are often an improvement over previous ones. These cutting-edge solutions allow the procedures to be minimally painful and invasive with reduced risks and faster healing times.
Facilities
When considering an eye-related surgery, the background and experience of the surgeon is an important factor. But the surgical facility is also an equally important consideration.
A surgery involving the delicate eye area should ideally be undertaken at a hospital or an accredited surgical center. To receive accreditation, the surgical facility must maintain the highest standards or safety and hygiene.
Board certified ophthalmologist Dr. Tanya Khan receives patients from Dallas, Plano, Texas, and nearby areas for eye care treatments.
For more information about procedures and treatments at Khan Eyelid and Facial Aesthetics by Ophthalmic surgeon Dr. Tanya Khan. Click here to contact us.
Offices in Dallas, Plano and Austin, Texas.