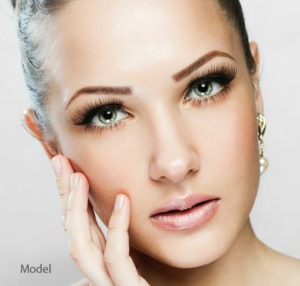 When it comes to dermal fillers, there are many different options available. But the one that stands out among the rest is Revanesse Versa. This product offers a wide range of benefits, making it an ideal choice for those looking to restore their youthful appearance and reduce the signs of aging. In this blog post, we'll take a closer look at the many benefits of selecting Revanesse Versa filler for your dermal fillers. Khan Eyelid and Facial Aesthetics, led by oculoplastic and reconstructive surgeon Dr. Tanya Khan, provides dermal fillers to patients in Plano, Dallas, Austin, Texas, and surrounding locations.
Reverses the Signs of Aging
When it comes to selecting the right dermal filler for your skin, you want something that will give you long-lasting and natural-looking results. Revanesse Versa is an excellent choice when looking for a filler that can help reverse the signs of aging. It contains hyaluronic acid, which is a natural substance found in your body that helps to bind water to the skin, creating a smoother and more youthful appearance. The hyaluronic acid also helps to reduce wrinkles and fine lines, giving you an overall more youthful look. Revanesse Versa works by replenishing lost volume in your skin and restoring its natural elasticity and firmness. This filler can also help to improve the texture and tone of your skin, making it look healthy and radiant.
Natural-Looking Results
When it comes to dermal fillers, you want results that look natural and subtle. Revanesse Versa filler offers this in spades. Its special formula is made up of hyaluronic acid and glycerin which provide an exceptionally natural appearance. Its unique spherical particles also provide a smooth, even finish for enhanced results.
Revanesse Versa's natural-looking results are due to its high concentration of hyaluronic acid, which helps to maintain the structure of your skin while simultaneously providing long-lasting hydration and volume. This combination of properties creates a natural, soft look that reduces the signs of aging and leaves you looking refreshed and rejuvenated. Furthermore, the hyaluronic acid helps to maintain natural movement of your facial expressions without causing stiffness or unnatural movements.
Minimal Downtime
One of the greatest benefits of selecting Revanesse Versa filler is the minimal downtime associated with the procedure. Unlike other dermal fillers, Revanesse Versa is a non-surgical treatment with little to no recovery time. Most patients report experiencing minor swelling or redness at the injection site that resolves itself within a few days. Revanesse Versa is designed for quick and easy treatments, so you can get back to your day without having to take any extended time away from work or your daily activities. In addition, it is a safe and effective way to reduce wrinkles and restore lost volume, allowing you to look younger without having to go through a long, invasive procedure.
Safe and Effective
When it comes to choosing a dermal filler, safety and effectiveness are two of the most important considerations. Revanesse Versa offers patients a safe and effective option for reducing the signs of aging. It is made with hyaluronic acid, a naturally occurring substance found in the human body. Hyaluronic acid is well tolerated by the body, and it is not likely to cause an allergic reaction. Furthermore, Revanesse Versa has undergone extensive clinical testing, ensuring that it is both safe and effective for use as a dermal filler.
This dermal filler also comes with the added benefit of longevity. With the proper amount of product, patients can achieve up to 12 months of results from a single treatment. The effects of Revanesse Versa gradually fade away over time, so patients do not have to worry about long-term complications from the treatment.
At the end of the day, choosing a dermal filler is an important decision, and one should always be sure to discuss the potential risks and benefits with a board-certified dermatologist or plastic surgeon prior to treatment. With Revanesse Versa, patients can rest assured that they are making a safe and effective choice when it comes to reversing the signs of aging.
Contact Khan Eyelid and Facial Aesthetics and Oculoplastic & Reconstructive Surgeon Dr. Tanya Khan Today to Schedule an Appointment
For more information about procedures and treatments at Khan Eyelid and Facial Aesthetics by Ophthalmic surgeon Dr. Tanya Khan. Click here to contact us.
Taking patients from in and around Dallas, Plano, Fort Worth, Grapevine, Garland, Mesquite, Carrollton, Irving, Frisco, Texas and more.