Botox Before And After Photos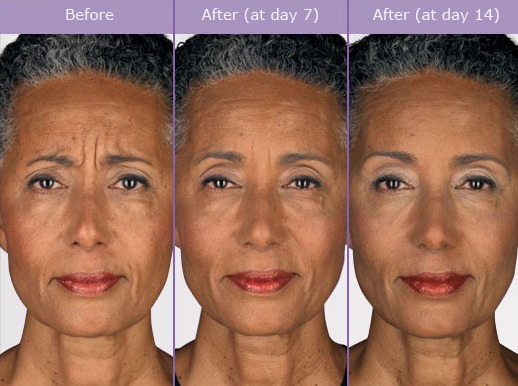 Botox is ranked as the top anti-aging facial procedure in the US today. Your Botox treatment provider or eye doctor will discuss the various limitations and benefits of the procedure during the initial consultation. Your ophthalmologist or facial aesthetic surgeon may present a few before and after Botox photos during the pre-op consultation.
These images can go a long way in helping you understand the procedure better and the kind of expectations you should have. The photos help in creating transparency and building trust. You will be in an enlightened position to determine whether Botox is the right procedure for you or should you go for an invasive facial surgery.
Khan Eyelid and Facial Aesthetics, led by oculoplastic and reconstructive surgeon Dr. Tanya Khan, provides Botox injections and other cosmetic and medical eye care procedures to patients in Plano, Dallas, Texas, and surrounding communities.
Images Serve as Visual Evidence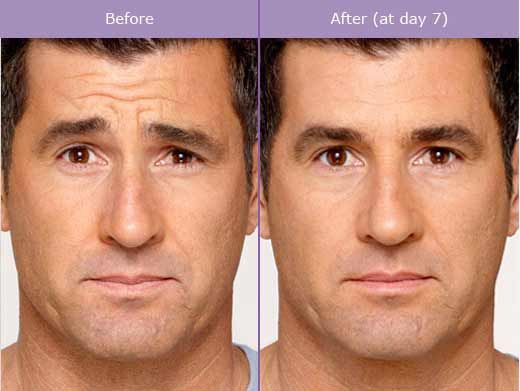 Injection providers use Botox before and after images to better connect with new patients. Patients that look at before and after pictures of Botox treatments gain more confidence in the procedure and their treatment provider. What's even more salient about this topic is the power of the internet because you can see these images from anywhere on the planet as long as you have access to the internet. You can be in the middle of the Serengeti national forest or waiting in line at a beverage shop waiting to purchase a mocha – it really does not matter.
Most patients believe the treatment would work for them if it worked on someone else with similar issues. This is particularly important for first-time Botox patients who may need more reassurance about the efficacy of the procedure.
Images Explain More Eloquently
Words cannot always help a patient grasp complete understanding of a procedure. Pictures taken before Botox treatment and after injections can help convince patients more effectively. Words are open to inference, are difficult to believe, and confusing. Pictures, on the other hand, always tell a true story and don't experience language limitations. There's not any ambiguity – it's not like the Matrix trilogy or Ocean's 11 where you don't even know what is going on or how they did that.
However, it is important that the treatment provider doesn't use photo-shopped or misleading images. You will gain more confidence in your treatment after looking at before and after images whether it is at the office of a board certified plastic surgeon or a medical spa.
Images Create Awareness
Many treatment providers use the power of social media and Botox 'before and after' images to create more awareness about the procedure. The treatment provider posts on social media platforms to reach a large population group. This works in favor of patients as well looking for non-surgical aesthetic treatment for reducing signs of aging and boosting facial appearance. They can look at pictures online before even walking into a consultation.
Treatment providers use popular social media platforms, like Facebook, Pinterest and Instagram to disseminate these photographs online and spread awareness.
Pictures Develop Realistic Expectations
Botox anti-wrinkle injections offer significant results. However, the results are not similar to the ones achieved after a facelift or other surgical procedures. It's essential to have a fair idea about the procedure and the kind of results to expect.
Dr. Khan is as transparent as possible. Unlike a politician who does not establish trust because they are not upfront about certain topics – this is the exact opposite here. With these amazing digital images that enable any patient to almost predict the future because of how stellar these images are and because they can apply what they see on the screen to their own face – because of these facts a lot of people appreciate this so they can make the right decision.
You will find yourself in a better position to appreciate final results if you begin with realistic expectations. Your treatment provider will show you several before and after images related to Botox treatment to reduce the risk of dissatisfaction or disappointment with the procedure.
Board certified ophthalmologist Dr. Tanya Khan receives patients from Plano, Dallas, Texas, and nearby areas for safe and proven eye care treatments.
Contact Khan Eyelid and Facial Aesthetics and Oculoplastic & Reconstructive Surgeon Dr. Tanya Khan Today to Schedule an Appointment
For more information about procedures and treatments at Khan Eyelid and Facial Aesthetics by Ophthalmic surgeon Dr. Tanya Khan. Click here to contact us.
Taking patients from in and around Dallas, Plano, Fort Worth, Grapevine, Garland, Mesquite, Carrollton, Irving, Frisco, Texas and more.