Eye Cancer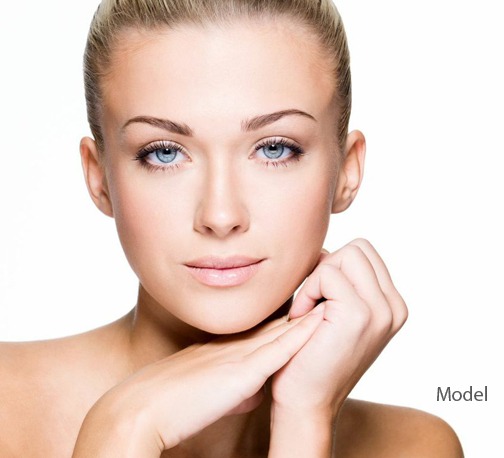 You should have honest and open discussions with your eye doctor and the rest of your cancer team. There are several questions you should ask to get a clear understanding of your cancer and the type of treatment options available to you. It is important to understand that your doctor wants to clear all your doubts and answer any questions you may have.
Khan Eyelid and Facial Aesthetics, led by oculoplastic and reconstructive surgeon Dr. Tanya Khan, provides advanced eye care procedures to patients in Plano, Dallas, Texas, and surrounding locations.
First Notification of the Eye Cancer
You should consider asking the following questions when you are first told of the eye cancer by your ophthalmologist or another doctor:
What type of eye cancer is it?
How far has the cancer spread?
Which stage of eye cancer am I on? What does that mean?
Do I need to get further tests for determining a treatment plan?
Should I see other doctors or surgeons?
What factors should I consider while choosing a treatment option?
Who can I ask for clearing my concerns about insurance coverage and other costs?
Determining the Treatment Plan
Consider asking the following questions when you speak with your doctor:
Do you have experience in treating this particular cancer type?
Do I need a second opinion? Can you recommend a cancer center?
What are my treatment options and what do you recommend?
Is the treatment focused on curing, relieving symptoms or prolonging my life among other goals?
Are there any risks or side effects to these treatments?
Am I at a risk of losing vision or part of my eye? Will I need an eye surgeon or a board certified plastic surgeon?
During The Treatment
You should know the kind of results to look for once the treatment begins. These questions should help you clear all your doubts:
How do you know the treatment is working?
Are there any side effects or symptoms I should tell you about right away?
What do you recommend for managing the side effects?
How do I reach you on weekends, holidays or at nights?
Should I limit my activities in any way?
Can you recommend a mental health professional if I feel distressed, depressed, or overwhelmed?
Will I need an oculoplastic and reconstructive surgeon once the treatment is over?
After Eye Cancer Treatment
Once the treatment is over, you should ask these questions:
What kind of follow-up do I need?
Are there any symptoms I should watch for?
How do we know the tumor is gone and won't come back? What are my options if the eye cancer comes back?
These are just sample questions. Feel free to add any other questions you may have. For instance, you may want specific timelines about your recovery and the kind of results you can expect. You should also consider asking about any clinical trials you may qualify for. Board certified ophthalmologist Dr. Tanya Khan receives patients from Plano, Dallas, Texas, and nearby areas for safe and proven eye care treatments.
Contact Khan Eyelid and Facial Aesthetics and Oculoplastic & Reconstructive Surgeon Dr. Tanya Khan Today to Schedule an Appointment
For more information about procedures and treatments at Khan Eyelid and Facial Aesthetics by Ophthalmic surgeon Dr. Tanya Khan. Click here to contact us.
Taking patients from in and around Dallas, Plano, Fort Worth, Grapevine, Garland, Mesquite, Carrollton, Irving, Frisco, Texas and more.