Risks
And Safety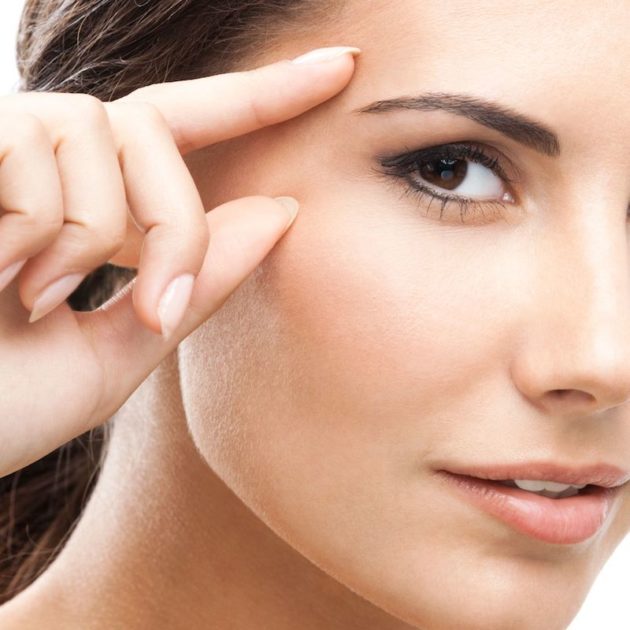 Brow lift or forehead lift surgery techniques have become less invasive over the years, and the success rates have dramatically improved. However, the procedure is still considered intricate because even a minor change to the shape of the brows can have a magnified impact on your overall facial appearance.  
At the same time, the surgery involves the area around the eyes, which makes it a delicate procedure anyway. To minimize your risks, you should choose an experienced eye doctor with dedicated expertise in eye and brow lift surgery. Oculoplastic & reconstructive surgeon Dr. Tanya Khan provides brow lift and forehead lift to patients in Plano, Dallas, Texas, and surrounding locations.  
Brow Lift Surgery Options 
Open Brow Lift 
This technique will involve a relatively longer incision across the forehead. Your surgeon will take care to keep the incision hidden within one of the forehead creases or near the hairline. They will lift the skin away from the underlying tissue through the incision, and reposition the loose muscles. Then they will excise the loose skin and suture your brow into a new, refined position.  
Endoscopic Brow Lift 
This is a less invasive technique involving the use of an endoscope. Your surgeon will create very small incisions in the scalp, and insert a tiny camera through it to view the internal structures. The brows and forehead skin will be tightened through the incisions and subtle lift to the brows will be provided.  
Potential Risks and Complications
Some of the potential risks of a forehead lift or brow lift surgery are as follows: 
Scarring 
Some degree of scarring is unavoidable after any surgery, including a brow lift. The traditional brow lift surgery will involve a more significant incision, which will leave some scarring. But the scars will gradually fade into thin, white lines within a year. In case of an endoscopic forehead lift, the scarring will anyway be minimal. 
Hair Loss 
In some cases, the brow lift and forehead lift plastic surgery procedure may result in a receding hair line within the surgical site. If this looks like a concern to you, it is best to speak to your surgeon in advance so that they can adjust or modify your surgery plan as needed. 
Numbness or Loss of Movement
In rare cases, any damage to the underlying nerves in the brow or forehead area can cause numbness or loss of movement in a particular spot. For this reason, you should choose to work with a high qualified and established brow lift surgeon who can perform the procedure with precision and minimize this risk.  
Temporary Side Effects 
Some of the expected temporary side effects that will usually resolve on their own in the first few days include:  
Minor discomfort and soreness in the incision sites

 
Irritation from the dressings 

 

Bruising and swelling 

 

Firm skin 

 

Minor change in sensation in the treated areas
In exceptional cases, a patient may suffer from asymmetry or irregular skin contours. This may be corrected with a revision brow lift surgery. Board certified ophthalmologist Dr. Tanya Khan receives patients from Plano, Dallas, Texas, and nearby areas for brow lift and forehead lift surgery.  
Contact Khan Eyelid and Facial Aesthetics and Oculoplastic & Reconstructive Surgeon Dr. Tanya Khan Today to Schedule an Appointment
For more information about procedures and treatments at Khan Eyelid and Facial Aesthetics by Ophthalmic surgeon Dr. Tanya Khan. Click here to contact us.
Taking patients from in and around Dallas, Plano, Fort Worth, Grapevine, Garland, Mesquite, Carrollton, Irving, Frisco, Texas and more.