Botox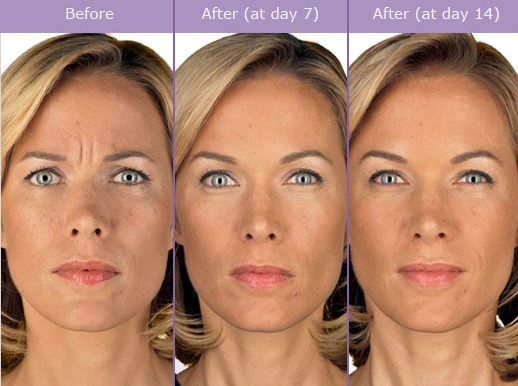 Botox is one of the most common cosmetic procedures as per the American Surgery of Plastic Surgeons (ASPS). Botox was FDA approved in 2002 for reducing frown lines. However, in 2013 it was cleared by the FDA for reducing crow's feet. These are fine lines radiating outwards from the eye corners.
Your ophthalmologist or the treatment provider will explain all aspects of the treatment during initial consultation. They will also discuss all estimated costs. The primary concern of any dedicated eye doctor would be to help you make a well-informed decision.
Khan Eyelid and Facial Aesthetics, led by oculoplastic and reconstructive surgeon Dr. Tanya Khan, provides Botox injections and other cosmetic and medical eye care procedures to patients in Plano, Dallas, Texas, and surrounding locations.
Botox Costs Compared to Other Similar Procedures
Botox works out to be less expensive and more cost-effective as compared to other types of nonsurgical anti-aging facial treatments or surgical procedures. This is an in-office treatment and you don't need a board certified plastic surgeon for it. However, it is recommended to get it done at the hands of a reputed and experienced treatment provider. There is no sedation or anesthesia involved, which further lowers the overall costs.
You can return to your workplace and normal routine immediately after getting Botox injectables. Botox treatment is more affordable as compared to lasers, ultrasound, and RF based anti-aging procedures. It is cheaper than deep chemical peels in most instances. Additionally, most anti-aging procedures involve numerous sessions. Patients usually achieve desired results after a single Botox treatment.
The fact that Botox treatments don't involve multiple sessions, post-operative costs, and anesthesia makes it a cost-effective option when compared with most other skin rejuvenation procedures.
Treatment Costs Can Vary
Botox treatment costs can vary from one patient to the next depending on personal goals. Most patients require minimal treatment to take care of frown lines between the eyebrows or crow's feet around the eye corners. However, it is possible for a patient to require extensive Botox treatment for non-label use.
This can be to minimize fine lines around the mouth and nose or to treat wrinkles in other facial areas. Your treatment provider may base the overall charge on the volume of Botox units required and the number of target areas involved. In any case, the treatment is going to be significantly more affordable than what you would need to pay a plastic surgeon for eyelid surgery.
Beware of Cheap Procedures
Off-site Botox treatments and Botox parties are alarmingly becoming popular. Many patients get attracted to these treatment options because of low prices. However, it's necessary to note that Botox is a powerful substance. FDA advises patients to receive injections only from trained providers to avoid botulinum toxin risks.
Botox is Not Covered by Insurance
You may not be able to get your Botox treatment covered through regular insurance coverage. Still, you should get in touch with Allergan, Inc., the Botox manufacturer, about insurance information before seeking treatment.
You could consider financing through a professional medical care finance firm if you want additional procedures along with Botox injections. Board certified ophthalmologist Dr. Tanya Khan receives patients from Plano, Dallas, Texas, and nearby areas for safe and proven eye care treatments.
Contact Khan Eyelid and Facial Aesthetics and Oculoplastic & Reconstructive Surgeon Dr. Tanya Khan Today to Schedule an Appointment
For more information about procedures and treatments at Khan Eyelid and Facial Aesthetics by Ophthalmic surgeon Dr. Tanya Khan. Click here to contact us.
Taking patients from in and around Dallas, Plano, Fort Worth, Grapevine, Garland, Mesquite, Carrollton, Irving, Frisco, Texas and more.