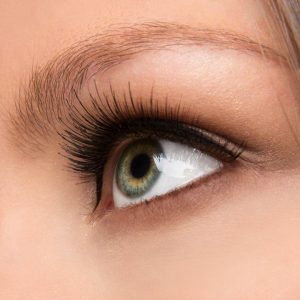 Eyelid lift or blepharoplasty is useful for removing excess skin and adding or removing fat from the eyelid area. Upper eyelid lift procedure allows for removal of fat and skin. The skin is brought together to create an eyelid crease using a thin stitch.
Incisions are made directly below the lash line in lower eyelid surgery. In case of a transconjunctival approach, the incision is made within the eyelid. Responsible plastic surgeons make sure their patients are aware of the recovery stages and downtime involved.
Khan Eyelid and Facial Aesthetics, led by oculoplastic and reconstructive surgeon Dr. Tanya Khan, provides upper and lower eyelid surgery to patients in Plano, Dallas, Austin, Texas, and surrounding communities.
Recovery Time After Blepharoplasty
Recovery in an eyelid surgery, whether upper or lower can be broken down into three parts – bruising, swelling, and maturation of the scar or incision. Bruising disappears first in about 2 to 3 weeks. Swelling is more variable. It may last for 8 weeks or more. Swelling diminishes gradually following an eyelid procedure.
You may be cleared to go out in public and resume work after 5 to 10 days. However, this will be determined more by your comfort level than medical reasons. You should note that eyelid lift leaves scars from the surgical incisions. It may take up to a year or more for these scars to resolve or attain maximum improvement. You can ensure your skin heals properly by using proper eyelid surgery recovery methods.
What to Expect After the Procedure?
You will be asked to remain in the recovery room following the blepharoplasty procedure. This is to make sure that the procedure is stable. You may experience temporary side effects during this period, such as:
Light sensitivity

Blurred vision because of the lubricating ointment

Puffy and numb eyelids

Watery eyes

Double vision

Swelling or bruising (similar to having a black eye)

Slight pain and discomfort
You should have someone come and pick you up following the eyelid surgery. It's recommended that you have someone spend the first night following the procedure to take care of your needs.
Tips for Quicker Recovery
You can improve your recovery time and ensure that you heal properly with these helpful tips:
Time off: You need to take the necessary time off for heal properly. Make sure to stock up the pantry and fridge before the day of the surgery.

Self-care: The doctor will ask you to use ice packs and ointments. Make sure you avoid wearing contact lenses and keep your head in an elevated position.

Patience: It is vital that you don't rush through recovery and give your body the time it needs to heal and recover

Protection: Your eyes would be sensitive after the procedure. You should wear a hat and dark sunglasses for protecting them from sun, wind, and other elements.

Sleep: You can speed the recovery process by sleeping soundly through the night. This will give your body the time it needs to heal.
Board certified ophthalmologist Dr. Tanya Khan receives patients from Plano, Dallas, Austin, Texas, and nearby areas for upper and lower eyelid lift surgery.
Contact Khan Eyelid and Facial Aesthetics and Oculoplastic & Reconstructive Surgeon Dr. Tanya Khan Today to Schedule an Appointment
For more information about procedures and treatments at Khan Eyelid and Facial Aesthetics by Ophthalmic surgeon Dr. Tanya Khan. Click here to contact us.
Taking patients from in and around Dallas, Plano, Fort Worth, Grapevine, Garland, Mesquite, Carrollton, Irving, Frisco, Texas and more.