Texas Eye Doctor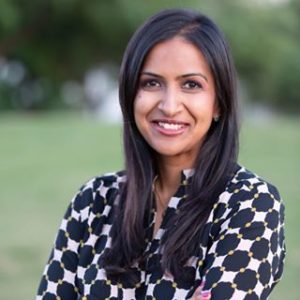 Board certified ophthalmologist Dr. Tanya Khan specializes in the clinical and surgical management of orbit and eyelid disorders such as ectropion, entropion, blepharoplasty, repair of blepharoptosis, epiphora, benign essential blepharospasm, thyroid eye disease, and hemifacial spasm.
Dr. Khan performs procedures to treat excess tearing because of nasolacrimal obstruction, intricate oculofacial reconstruction to repair defects from cancer removal or trauma, and the elimination of orbital tumors.
She also provides patients with non-invasive facial cosmetic augmentation using soft tissue fillers and Botox, chemical and laser skin resurfacing, and topical skin care.
Oculoplastic surgeon Dr. Tanya Khan provides eye care procedures to patients in Dallas, Plano, Texas and surrounding communities.
Why Choose an Oculoplastic Surgeon?
Dr. Khan is a highly-qualified oculoplastic surgeon, which distinguishes her from other cosmetic surgeons undertaking eyelid surgery and other surgical procedures.
The dedicated Dr. Khan completed three years of residency training in Ophthalmology after which she pursued and completed fellowship training in Ophthalmic Plastic and Reconstructive Surgery (Oculoplastics).
She has a detailed understanding of the eye structure as an oculoplastic surgeon, which allows her to create superior cosmetic and functional revision surgery outcomes.
Experience
Dr. Khan has specialized training in surgeries related to the eye and facial area surrounding the eyes. During her training, her main research interests included basic clinical and anatomical research investigating vascular occlusion from facial filler and the role of neurotoxin to lacrimal gland in treating epiphora.
In addition, she has first-authored peer-reviewed scientific publications and written two scientific book chapters to date. As an experienced eye doctor, she has also presented her work at national and international ophthalmology and plastic surgery forums.
Extensive training and hard work offer Dr. Khan an edge in the area of eye-related and facial surgeries. She has specialized training in this area which allows her to create effective and safe results for her patients.
Focus on Innovation
Dr. Tanya Khan focuses on continually updating her knowledge and skills routinely by educating herself on the most advanced surgical techniques and technologies. This enables her to offer her patients excellent outcomes.
Advanced procedures are usually an improvement over previous ones. Dr. Khan firmly believes that patients can benefit significantly from the use of the latest techniques and technologies which make the procedures less painful and minimally invasive for patients. These types of procedures also involve lesser risks and offer quicker healing.
Surgical Facilities
Dr. Khan has a stellar background in the field of ophthalmology. This is a vital factor that patients must consider when seeking surgery in and around the delicate eye area. Along with the surgeon's background, the surgical venue is also equally important.
A delicate procedure such as eyelid surgery should ideally take place at an American Associations for Accreditation of Ambulatory Surgery Centers accredited surgical center or a hospital. The surgical venue must maintain excellent surgical and safety standards to attain this prestigious certification.
Bedside Manner
Dr. Tanya Khan has a caring, warm, and friendly disposition that ensures that her patients are completely satisfied with the final outcomes of their eye surgery.
She places the utmost importance on patient satisfaction and safety and devotes time to her patients to answer all their questions in detail and create an individualized surgical plan.
Do Your Research
The patient will spend time in undergoing surgery and then recovering from it. Along with the time spent in the surgery and ensuing recovery, the patient should also devote sufficient time to conduct research on the procedure and the surgeon's credentials beforehand.
Board certified ophthalmologist Dr. Tanya Khan receives patients from Dallas, Plano, Texas, and nearby areas for eye care treatments.
Contact Khan Eyelid and Facial Aesthetics and Oculoplastic & Reconstructive Surgeon Dr. Tanya Khan Today to Schedule an Appointment
For more information about procedures and treatments at Khan Eyelid and Facial Aesthetics by Ophthalmic surgeon Dr. Tanya Khan. Click here to contact us.
Taking patients from in and around Dallas, Plano, Fort Worth, Grapevine, Garland, Mesquite, Carrollton, Irving, Frisco, Texas and more.