Oculoplastic Surgeon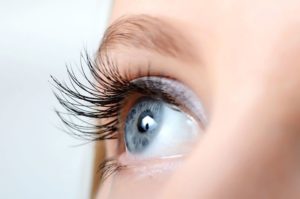 Dr. Tanya Khan was born in California and raised in New Jersey. She attended the renowned Columbia University in the City of New York for her undergraduate studies in Neuroscience and Behavior.
She subsequently attended the Duke University School of Medicine for her medical training.
Dr. Khan underwent a General Surgery internship at Duke University. This was followed by Ophthalmology residency at the Louisiana State University and Ochsner Clinic Foundation. She subsequently acquired fellowship training in Oculoplastic and Reconstructive Surgery at Duke University.
The astute Dr. Khan is a specialist in the clinical and surgical management of eyelid and orbit disorders, such as repair of blepharoptosis, blepharoplasty, benign essential blepharospasm, ectropion, trichiasis, epiphora, thyroid eye disease, and hemifacial spasm.
She undertakes procedures to address excess tearing due to nasolacrimal obstruction, elimination of orbital tumors, and complex oculofacial reconstruction to repair defects from trauma.
Dr. Khan also provides patients with non-invasive cosmetic augmentation of the face via dermal filler injections and botulinum toxin, laser and chemical skin resurfacing, and topical skin care.
Oculoplastic surgeon Dr. Tanya Khan provides eye care procedures to patients in Dallas, Plano, Texas and surrounding locations.
Dr. Khan – Board Certified Ophthalmologist
Dr. Khan is a board certified in ophthalmology, which means that she is a medical doctor who is an expert in complete eye care. Ophthalmologists undergo specialized training in areas such as eye disease treatment, injury treatment, preventive eye care, and medical and surgical eye procedures.
Board certified ophthalmologists have to undergo advanced training as an eye doctor. A surgeon acquires certification from the American Board of Ophthalmology only upon clearing examinations, completing strict training requirements, and participating in continuing education programs.
A highly trained eye doctor, Dr. Khan invests in ongoing education and adopts cutting edge surgical techniques to provide the best outcomes to her patients.
A Qualified Oculoplastic Surgeon
Eyes represent the most delicate sites of the face, and this makes it vital that the eye area facial contouring must ideally be performed by a skilled and highly trained oculoplastic surgeon such as Dr. Khan.
The caring Dr. Khan has a thorough understanding of the eye structure. Additionally, she has extensive training to create safe and beautiful results in any eye-related cosmetic procedure.
Training and Experience
Prior to undergoing any eye-related surgery, patients should have clarity on the surgeon's medical background and surgical training and the type of hands-on experience that they have in the field of eye surgery.
For an intricate procedure such as blepharoplasty, it is important to work with a surgeon with the necessary qualifications and training. Some surgeons have extensive experience and skill in body-related procedures. However, they may not be as adept in surgeries related to the delicate eye and surrounding areas.
Dr. Tanya Khan has extensive training and experience in the area of ophthalmology, which is a crucial factor for patients to consider when considering procedures related to the eye or surrounding facial areas.
Blepharoplasty is usually undertaken at a hospital, an accredited surgical center, or a private surgical suite.
Each option has associated benefits, costs, and limitations. Dr. Khan will discuss these options with the patient during the consultation process and recommend the most appropriate one for the patient's needs.
Board certified ophthalmologist Dr. Tanya Khan receives patients from Dallas, Plano, Texas, and nearby areas for eye care treatments.
Contact Khan Eyelid and Facial Aesthetics and Oculoplastic & Reconstructive Surgeon Dr. Tanya Khan Today to Schedule an Appointment
For more information about procedures and treatments at Khan Eyelid and Facial Aesthetics by Ophthalmic surgeon Dr. Tanya Khan. Click here to contact us.
Taking patients from in and around Dallas, Plano, Fort Worth, Grapevine, Garland, Mesquite, Carrollton, Irving, Frisco, Texas and more.