Upper Eyelid Surgery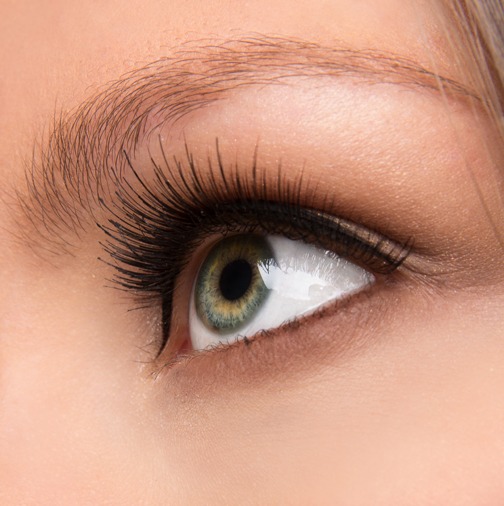 Upper eyelid surgery is a relatively minor but delicate procedure that should ideally be performed by an experienced eye doctor with plastic surgery skills. Once you are ready to undergo this procedure, you will need to make some advance preparation in order to obtain safe and predictable results.
At the time of your pre-operative consultation, your surgeon will provide you guidelines related to preparation. Your commitment to the surgeon's advice will help ensure you achieve all your goals from this cosmetic procedure.
Oculoplastic & reconstructive surgeon Dr. Tanya Khan provides safe and proven eye care procedures to patients in Plano, Dallas, Texas, and surrounding communities.
Weeks before the Surgery
If you are a smoker, your surgeon will require you to stop smoking for at least a few weeks before your upper eyelid surgery. Even after your surgery is successfully over, you will have to continue to abstain from smoking for a few days or weeks to ensure a safe and fast recovery. It is best to reduce your alcohol consumption as well in the days leading to your upper blepharoplasty.
If you are taking blood thinning drugs or NSAIDs, or even herbal medications and vitamin E supplements, your surgeon may require you to adjust their schedule in consultation with your prescribing physician. The surgeon will suggest these preparatory steps to ensure no complications or excessive bleeding should occur during your surgery.
Focus on maintaining a balanced diet and regular exercise prior to your surgery. You may increase your intake of lean proteins for some time, which will support your healing.
Advance Arrangements at Home
Even before your upper eyelid surgery date approaches, you should work on ensuring that your post-operative recovery at home is comfortable. You can stock up on the following items prior to your procedure:
Groceries for about

one week

post-surgery

Ice packs

Extra pillows to keep your head elevated in the first few days
A bottle of artificial tears (in consultation with your surgeon)

Over the counter pain medications

Sterile gauze pads
You should have a friend or a family member who can drive you back home safely after your procedure. They should preferably stay with you for at least 24 hours after the surgery to support you physically and emotionally. If you have little kids, you may consider hiring professional help.
Surgery Day Preparation
If your upper lid surgery will involve general anesthesia, you must avoid eating or drinking for at least eight hours prior to the surgery time. Sleep early and be well-rested on the night before the procedure. The following tips could be useful on the day of your surgery:
Wash your hair and eyebrows thoroughly

Avoid wearing any makeup or cosmetics

Do not wear contact lenses, false eyelashes

,

or jewelry

Wear loose and comfortable clothes, preferably with front buttons
If you are a diabetic, you should have your vital parameters checked on the morning of your surgery. Ophthalmologist Dr. Tanya Khan receives patients from Plano, Dallas, Texas, and nearby areas for advanced and effective eye care procedures.
Contact Khan Eyelid and Facial Aesthetics and Oculoplastic & Reconstructive Surgeon Dr. Tanya Khan Today to Schedule an Appointment
For more information about procedures and treatments at Khan Eyelid and Facial Aesthetics by Ophthalmic surgeon Dr. Tanya Khan. Click here to contact us.
Taking patients from in and around Dallas, Plano, Fort Worth, Grapevine, Garland, Mesquite, Carrollton, Irving, Frisco, Texas and more.