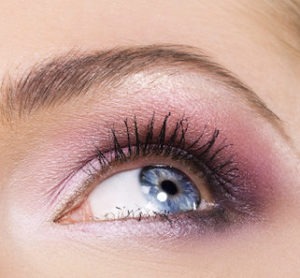 Eyelid aging in the form of wrinkling and sagging can make you appear older. Blepharoplasty can be useful in repairing droopy eyelids, extracting excess fat, and removing excess skin to leave you with beautiful and healthy eyelids. Quad blepharoplasty combines both lower and upper eyelid surgery for providing complete eyelid rejuvenation.
Khan Eyelid and Facial Aesthetics, led by oculoplastic and reconstructive surgeon Dr. Tanya Khan, provides Quad eyelid lift surgery to patients in Plano, Dallas, Austin, Texas, and surrounding locations.
An Overview of Quad Blepharoplasty
Quad blepharoplasty or combined lower and upper eyelid surgery removes excess eyelid heaviness and fullness from the eyelids. It removes fat and bulk from both lower and upper eyelid area. This procedure is also called the "4 lid blepharoplasty". It's popular since it improves both upper and lower eyelids in the same procedure.
The lower eyelid blepharoplasty is performed for removing bulk and fat from the lower eyelids, also known as eyelid bags. Upper eyelid part of the procedure addresses excess fat and skin which can make the eyes appear tired and closed.
Reasons to Get a Quad Blepharoplasty Procedure
You may be a suitable candidate for quad blepharoplasty plastic surgery if you look tired all the time and want to do something about the bags under the eyes. Patients usually consider a blepharoplasty when they feel they look older in pictures, can't see their makeup, or don't want to look that way anymore.
Quad blepharoplasty is helpful in addressing all these concerns in a single combined procedure. This also helps in preventing multiple recoveries. You can appear younger with inviting eyes by removing excess skin and fat which creates puffiness and wrinkling in the eyelids.
How is Quad Blepharoplasty Performed?
Quad blepharoplasty cosmetic surgery is performed as an outpatient procedure. It can either be performed under local anesthesia or IV sedation. Your surgeon will discuss the surgical plan during the initial consultation. They will make appropriate incision marks on the eyelids once you are sedated.
The cosmetic surgeon will make adjustments to the upper and lower eyelids as necessary. They may ask you look in different directions for achieving the best results. Once the procedure is done, the surgeon will cover the sutures with bandages. But, you will be able to see around them. The entire procedure can be completed in 2 hours.
Recovery After a Quad Blepharoplasty
Most patients suffer minimal pain following the procedure. You should be able to reduce your discomfort by taking the occasional ibuprofen or Tylenol. The surgeon will use dissolvable stitches that may dissolve in 7 – 10 days following the procedure. Bruising and swelling will take about the same time to reduce.
You can minimize swelling by applying ice packs. With that said, you should be able to perform most activities even with modest swelling. It may take 1 – 2 weeks for the entire swelling to subside. However, you won't have any difficulties performing most activities within 1 – 2 days.
Your surgeon will ask you for a follow-up visit after a week to check if you are healing well. Committed board certified ophthalmologist Dr. Tanya Khan receives patients from Plano, Dallas, Austin, Texas, and nearby areas for Quad eyelid surgery.
Contact Khan Eyelid and Facial Aesthetics and Oculoplastic & Reconstructive Surgeon Dr. Tanya Khan Today to Schedule an Appointment
For more information about procedures and treatments at Khan Eyelid and Facial Aesthetics by Ophthalmic surgeon Dr. Tanya Khan. Click here to contact us.
Taking patients from in and around Dallas, Plano, Fort Worth, Grapevine, Garland, Mesquite, Carrollton, Irving, Frisco, Texas and more.