Ophthalmic Surgeon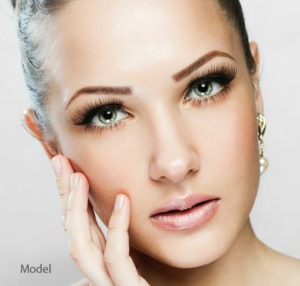 A person with a visual disorder or an eye disease may be referred to an ophthalmologist, also called an eye doctor or eye surgeon. Ophthalmologists are experts who manage all the medical facets of eye care, including surgery, treatment, and the prescription of glasses and contact lenses.
Board certified ophthalmologist Dr. Tanya Khan provides safe and proven eye care procedures to patients in Plano, Dallas, Texas, and surrounding locations.
Areas of Expertise
Following medical school, an ophthalmologist will pursue a one-year internship and a residency of three or more years. They provide a full range of eye care services, such as:
Vision services, including eye examinations

Medical eye care for conditions such as arthritis, glaucoma, and chemical burns

Surgical eye care for crossed eyes, trauma, glaucoma,

cataracts, and

other issues

Refractive or laser surgery, which involves the restructuring of the cornea to address long-sightedness, short-sightedness, or astigmatism
Surgery to treat eye misalignment (strabismus)

Surgery to eliminate cancers due to an eye injury

Diagnosis and treatment of eye disorders associated with other diseases, such as arthritis or diabetes

Cosmetic surgery to correct sagging eyelids or mitigate wrinkles
What Conditions can Ophthalmologists address?
Ophthalmologists can treat the following conditions:
Complete or partial vision loss
Eye trauma, pain, or swelling

Eye diseases, such as glaucoma

Medical conditions that can impact the eyes, such as high blood pressure and diabetes

Poor vision necessitating expert care
Ophthalmology: A Surgical Specialty
Ophthalmology is a surgical specialty that includes various different subspecialties, such as:
Strabismus/pediatric ophthalmology
Glaucoma

Neuro-ophthalmology

Retina/uveitis

Anterior segment/cornea

Oculoplastics

/orbit
Two of the more common procedures that ophthalmologists regularly perform are cataract surgery and basic glaucoma surgery. But they can further subspecialize after completing an ophthalmology residency.
Strabismus/pediatric ophthalmology pertains to the treatment of eye diseases in children, including all types of intraocular surgery and strabismus (crossed eyes) surgery, which includes intricate eye muscle surgery.
In ophthalmology, glaucoma specialization focuses on the medical and surgical management of diseases that occur due to visual field loss and optic nerve damage.
Neuro-ophthalmology involves the treatment of the eye as it pertains to neurological disease. It is a delicate and complex subspecialty that necessitates thorough knowledge of eye-movement patterns, visual pathways, optic nerve disease, and systemic neurological conditions with visual manifestations.
Retina/uveitis focuses on diseases, usually inflammatory or systemic, involving the retina and vitreous (posterior aspect of the eye). This subspecialty includes laser and surgical treatment of conditions such as diabetic retinopathy, retinal detachments, and others. On top of this, it requires a high level of expertise in difficult microsurgical techniques.
Other than routine cataract surgery, cornea/anterior segment specialists are adept in corneal transplantation as well as one of the most fascinating aspects of medicine, refractive eye surgery or vision correction.
A final subspecialty area of ophthalmology is ophthalmic cosmetic and reconstructive surgery, which includes plastic, aesthetic, and reconstructive surgery of the orbit, face, and lacrimal system.
This involves understanding techniques to eliminate tumors in the orbit and on the eye's surface, such as conjunctival melanoma. In addition, it also encompasses repairing bony fractures of the periorbital region and face.
Oculoplastic and reconstructive surgeon Dr. Tanya Khan receives patients from Plano, Dallas, Texas, and nearby areas for advanced and innovative eye care procedures.
Contact Khan Eyelid and Facial Aesthetics and Oculoplastic & Reconstructive Surgeon Dr. Tanya Khan Today to Schedule an Appointment
For more information about procedures and treatments at Khan Eyelid and Facial Aesthetics by Ophthalmic surgeon Dr. Tanya Khan. Click here to contact us.
Taking patients from in and around Dallas, Plano, Fort Worth, Grapevine, Garland, Mesquite, Carrollton, Irving, Frisco, Texas and more.