Injectable Dermal Fillers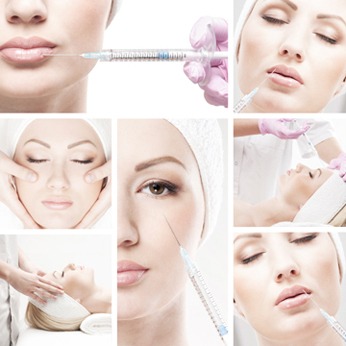 Soft tissue cosmetic fillers or dermal treatments rank as the second most common noninvasive cosmetic procedure in the United States after Botox. The dermal fillers are designed to fill in facial folds and wrinkles. They are also meant for adding volume to depleted facial areas in an effort to improve contours. Along with the face, dermal fillers may be injected in the hands and neck as well.
Different aspects and concerns of the face can be addressed by the broad range of dermal fille treatments available today. The volumizing strength and composition of each type of dermal filler injection is different. You should discuss your aesthetic goals at length with the treatment provider to identify the most appropriate dermal filler for your concerns.
Khan Eyelid and Facial Aesthetics, led by oculoplastic and reconstructive surgeon Dr. Tanya Khan, provides safe and proven facial filler injections to patients in Plano, Dallas, Texas, and surrounding communities.
Juvederm Dermal Filler
Juvederm is an FDA approved dermal filler injectable that is completely biocompatible in nature. The soft tissue filler contains the naturally occurring compound hyaluronic acid (HA). You can achieve instantaneous volume in depleted areas with this filler. It can smooth out fine lines and wrinkles and plump up the skin.
Juvederm injectable medical spa treatment can provide natural appearing results which can last anywhere from 6 months to a year. It can improve several facial areas, such as the nose, mouth, lips, and forehead.
Radiesse Dermal Filler
Patients with a significant amount of sagging facial skin may experience deeper creases, folds, and wrinkles around the mouth and nose. They can benefit from getting Radiesse injectables. This is an advanced filler option designed for correcting laugh lines, marionette lines, and deep nasolabial folds.
Calcium hydroxyapatite is an active ingredient in this gel which is biocompatible in nature. Production of fresh collagen is stimulated with calcium compound microspheres. This enables the gel to provide anti-aging results lasting for up to two years.
Restylane Dermal Filler
There are several variants to Restylane dermal filler that makes it ideal for reducing facial wrinkles. It can also treat delicate and sensitive areas of the skin, such as under the eyes and the lips. Restylane is effective because it lubricates the skin while filling out wrinkles. It makes the skin look more youthful, rejuvenated, and supple. Hyaluronic acid is the active ingredient in this cosmetic filler injectable that holds the skin tightly.
Sculptra Aesthetic
Sculptra Aesthetic is one of the more effective and powerful dermal fillers available today. It can successfully be used for treating smile lines and deep facial folds and creases. Three injections are typically involved in Sculptra Aesthetic treatment regimen. These injections are administered over a course of 3 – 4 months.
Results are gradual to come and may last for up to 2 years. Poly-L-lactic acid (PLLA) is the active ingredient in this dermal filler which works as a powerful collagen stimulator.
Board certified ophthalmologist and eye surgeon Dr. Tanya Khan receives patients from Plano, Dallas, Texas, and nearby areas for innovative and advanced dermal filler injectable treatments.
Contact Khan Eyelid and Facial Aesthetics and Oculoplastic & Reconstructive Surgeon Dr. Tanya Khan Today to Schedule an Appointment
For more information about procedures and treatments at Khan Eyelid and Facial Aesthetics by Ophthalmic surgeon Dr. Tanya Khan. Click here to contact us.
Taking patients from in and around Dallas, Plano, Fort Worth, Grapevine, Garland, Mesquite, Carrollton, Irving, Frisco, Texas and more.