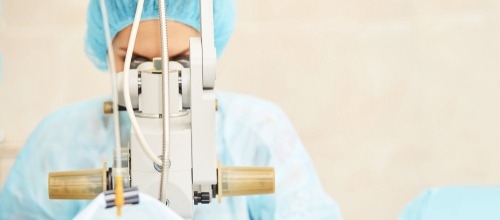 Eye care is a vast field that encompasses various medical and cosmetic treatments.
Some patients may need to consult an eye surgeon for eye-related medical issues, while others may only require aesthetic improvements in the areas surrounding the eyes. Ophthalmologists, optometrists, and opticians all play an important role in offering complete eye care.
Board certified ophthalmologist Dr. Tanya Khan provides safe and proven eye care procedures to patients in Plano, Dallas, Texas, and surrounding communities.
Eye Care Providers
Three types of providers can offer eye and vision care. It is advisable for patients to understand the difference between the training and expertise of different providers to be able to make appropriate choices.
Ophthalmologist
An ophthalmologist, or an Eye M.D., is a medical or osteopathic doctor with specialization in the field of eye and vision. Ophthalmologists have a different level of training in comparison to an optician or an optometrist
An ophthalmologist would have completed college with at least eight years of additional training in medicine. These medical professionals are licensed to practice both medicine and eye surgery.
An ophthalmologist can diagnose and treat all types of eye conditions. In addition, they can also prescribe and fit eyeglasses and contact lenses to address vision problems. Some may also be involved in scientific research pertaining to the causes and cures of vision conditions and other eye diseases.
Optometrist
An optometrist refers to a medical professional who is equipped to offer primary vision care. Optometrists are not medical doctors, but they receive training in areas such as vision testing and correction as well as the detection, treatment, and management of sight changes. After completing four years in optometry school, they receive a doctorate in optometry.
Optometrists are licensed to practice optometry, which primarily includes undertaking vision tests and eye examinations, prescribing and dispensing vision correction glasses, detecting specific eye aberrations, and prescribing medications for certain eye conditions.
Optician
An optician is a technician with training to design, verify, and fit eyeglass frames and lenses, contact lenses, and other devices meant to correct the vision.
An optician uses the prescriptions given by an ophthalmologist or an optometrist. However, they are not authorized to write prescriptions for vision correction or testing. They also do not have permission to diagnose or treat eye conditions.
Seeking Prompt Eye Care
To accomplish the best results, it is vital to consult the right eye care professional in a timely manner. Various factors, such as heredity, disease, or excessive strain on the eyes, can impact eyesight. Upon reaching the age of 40, everyone should consult an ophthalmologist for a complete medical eye examination, and then as routinely prescribed the ophthalmologist.
Oculoplastic and reconstructive surgeon Dr. Tanya Khan receives patients from Plano, Dallas, Texas, and nearby areas for advanced and innovative eye care procedures.
Contact Khan Eyelid and Facial Aesthetics and Oculoplastic & Reconstructive Surgeon Dr. Tanya Khan Today to Schedule an Appointment
For more information about procedures and treatments at Khan Eyelid and Facial Aesthetics by Ophthalmic surgeon Dr. Tanya Khan. Click here to contact us.
Taking patients from in and around Dallas, Plano, Fort Worth, Grapevine, Garland, Mesquite, Carrollton, Irving, Frisco, Texas and more.