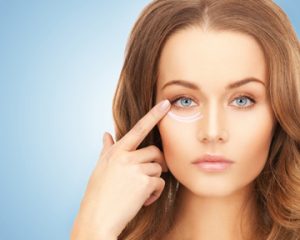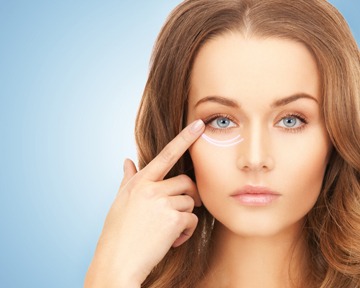 Eyelid surgery, also known as blepharoplasty, is a procedure to improve the appearance of the upper and lower eyelids. Oculoplastic surgeons specialize in performing this delicate and intricate procedure, making them the ideal choice when considering eyelid surgery. In this blog post, we will explore the importance of oculoplastic surgeons for eyelid procedures, such as blepharoplasty, and how they are best-equipped to deliver safe and successful outcomes. Khan Eyelid and Facial Aesthetics, led by oculoplastic and reconstructive surgeon Dr. Tanya Khan, provides eyelid surgery to patients in Plano, Dallas, Austin, Texas, and surrounding locations.
What is an oculoplastic surgeon?
An oculoplastic surgeon is a specialized type of surgeon who is trained to perform procedures on the structures around the eye. This can include eyelids, tear ducts, and the bones around the eye socket. Oculoplastic surgeons have unique training that allows them to work on the delicate tissues in and around the eye.
Oculoplastic surgeons undergo extensive training that is focused specifically on ophthalmology and plastic surgery. This allows them to understand both the anatomy of the eye and the principles of aesthetic surgery. By combining these areas of expertise, they can perform procedures that improve the function and appearance of the eyelids.
In addition to surgical training, oculoplastic surgeons often have specialized knowledge of medical conditions that affect the eye and its surrounding structures. This can include conditions like thyroid eye disease or facial nerve palsy. By understanding these conditions, oculoplastic surgeons can provide customized treatment plans that address the unique needs of each patient.
Overall, oculoplastic surgeons are uniquely qualified to perform procedures on the eyelids and surrounding structures. Their training and experience give them the expertise needed to perform these delicate surgeries safely and effectively.
What type of training do they have
?
Oculoplastic surgeons are unique in that they have specialized training in both ophthalmology and plastic surgery. This means that they have completed medical school, a residency in ophthalmology, and then gone on to complete additional fellowship training in oculoplastic surgery.
During their fellowship training, oculoplastic surgeons gain extensive experience in treating conditions of the eyelids, orbit (eye socket), lacrimal (tear duct) system, and facial bones. This training includes a combination of surgical and non-surgical treatments, such as eyelid lifts, brow lifts, tear duct surgery, and the treatment of facial nerve disorders.
Due to their specialized training, oculoplastic surgeons are uniquely equipped to address the complex anatomy of the eye and surrounding structures, while also taking into consideration the aesthetics of the face. This is particularly important for eyelid procedures, which require a delicate balance between function and appearance.
In addition to their training, oculoplastic surgeons must also undergo rigorous certification and testing to become board-certified by the American Society of Ophthalmic Plastic and Reconstructive Surgery (ASOPRS). This ensures that they have met strict standards for training and expertise in the field of oculoplastic surgery.
When considering eyelid surgery or any other procedure around the eyes, it is important to choose a surgeon who has the necessary training and qualifications to provide safe and effective treatment. Choosing an oculoplastic surgeon can give you the peace of mind knowing that your surgeon has the specialized training and expertise to provide optimal results.
What are the benefits of going to an oculoplastic surgeon for eyelid surgery?
There are several benefits of choosing an oculoplastic surgeon for your eyelid surgery. Here are a few:
Specialized expertise: Oculoplastic surgeons have specialized training in plastic surgery as it relates to the eyes and surrounding areas. They are trained to perform a variety of procedures specific to the delicate anatomy of the eyes, including eyelid surgery.

Customized approach: Oculoplastic surgeons take a personalized approach to each patient's treatment plan. They consider your unique facial features and goals, and work with you to develop a treatment plan that will give you the best possible outcome.

Minimally invasive techniques: Oculoplastic surgeons are experienced in performing minimally invasive procedures that can help to reduce scarring, minimize downtime, and speed up the healing process.

Safety: Oculoplastic surgeons are highly trained medical professionals who prioritize your safety during any procedure. They take a comprehensive approach to your health and medical history to ensure that you are a good candidate for the procedure.

Improved cosmetic outcomes: An oculoplastic surgeon has a deep understanding of the delicate skin and muscles around the eyes. By using specialized techniques and tools, they can achieve more natural-looking results that can help improve the appearance of drooping or sagging eyelids.
Overall, choosing an oculoplastic surgeon for your eyelid surgery can give you the best possible outcome with minimized risks. If you are considering eyelid surgery, make sure to consult with an oculoplastic surgeon to ensure that you are getting the most qualified care possible.
How can you find a qualified oculoplastic surgeon in your area?
Once you have decided that you want an oculoplastic surgeon to perform your eyelid surgery, the next step is finding one in your area. Here are some steps you can take to find a qualified oculoplastic surgeon near you:
Ask for referrals: Talk to your regular eye doctor or general physician to see if they can recommend a good oculoplastic surgeon in your area.

Check online reviews: Visit websites like Healthgrades, Vitals, and RealSelf to read reviews from patients who have had eyelid surgery performed by oculoplastic surgeons in your area.

Look for board certification: Make sure the surgeon you choose is board-certified by the American Board of Ophthalmology or the American Board of Plastic Surgery.

Schedule a consultation: Once you have found a few potential surgeons, schedule a consultation with each one. This will give you the opportunity to ask questions and see if you feel comfortable with the surgeon's approach.
Remember, choosing an oculoplastic surgeon is an important decision. Take your time and do your research to find the right surgeon for your eyelid surgery.
Contact Khan Eyelid and Facial Aesthetics and Oculoplastic & Reconstructive Surgeon Dr. Tanya Khan Today to Schedule an Appointment
For more information about procedures and treatments at Khan Eyelid and Facial Aesthetics by Ophthalmic surgeon Dr. Tanya Khan. Click here to contact us.
Taking patients from in and around Dallas, Plano, Fort Worth, Grapevine, Garland, Mesquite, Carrollton, Irving, Frisco, Texas and more.