Plano, TX Eye Specialist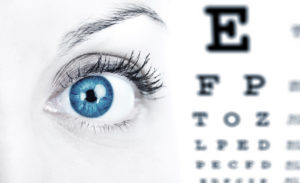 Eyelid surgery or other eye related procedures are sensitive because they involve the most delicate external organ of your body – the eyes. You should be prepared to select a highly qualified and skilled surgeon for eye care procedures.
Oculoplastic & reconstructive surgeon Dr. Tanya Khan provides safe and proven eye care procedures to patients in Plano, Texas, and surrounding locations.
Why Choose an Oculoplastic Surgeon?
An oculoplastic surgeon is an ophthalmologist specializing in surgical procedures related to the periorbital and facial tissues, such as the eyelids, orbit (bony cavity around the eyes), tear ducts, cheeks, forehead, and brows. These surgeons have the skills and training to perform a wide range of eyelid and facial plastic and reconstructive surgeries.
The surgeon should have the expertise to treat both adults and children who are experiencing eye related issues. Ptosis repair and blepharoplasty (upper and lower eyelid surgery) are among the more common procedures that an oculoplastic surgeon performs.
Even when you are seeking a cosmetic facial and eye rejuvenation procedure such as Botox injections or dermal fillers, it is best to select an oculoplastic surgeon.
Surgeon's Experience
Your first criterion should be to work with an eye doctor who has specialized training in the field. But it is also vital to understand if the surgeon has sufficient experience in performing eye surgeries.
If you are interested in a particular type of eyelid surgery or an additional procedure such as brow lift, you should look for an eye surgeon with experience in these specific procedures.
Desirable Attributes of an Eye Doctor
Easy to converse with, warm and compassionate

Clear and transparent in replying to your questions about surgery

Committed to the idea of making a positive difference in your life through the surgery

Provides personalized care and attention to each patient

Empathetic to your aesthetic needs, hopes, desires

,

and aspirations

Has detailed knowledge of the eye and face anatomy

Possesses artistic sensibilities and has a sense of balance, form, and proportion

Adopts the latest techniques to perform the surgery in a less invasive and more effective way
Focus on Customization and Innovation
Your eye and facial characteristics are unique to you. This makes it important for the surgeon to customize the procedure depending on your specific anatomical and aesthetic needs for the surgery. You can expect to achieve high satisfaction levels when your procedure is individualized to create more comprehensive and natural looking results.
In general, eye surgeons that focus on regularly updating their skill set and knowledge by educating themselves on the latest surgical techniques and state-of-the-art technologies are able to provide their patients with more appealing outcomes. The use of innovative surgical approaches allows procedures to be less painful and less invasive with lower risks and faster recovery times.
Procedures Offered
You should choose a surgeon with experience in a wide range of eye care procedures. In many situations, you may need a combination of two or more treatments for best results. Your surgeon should be equipped to provide complete solutions under one room.
Ophthalmologist Dr. Tanya Khan receives patients from Plano, Dallas, Texas, and nearby areas for advanced and effective eye care procedures.
Contact Khan Eyelid and Facial Aesthetics and Oculoplastic & Reconstructive Surgeon Dr. Tanya Khan Today to Schedule an Appointment
For more information about procedures and treatments at Khan Eyelid and Facial Aesthetics by Ophthalmic surgeon Dr. Tanya Khan. Click here to contact us.
Taking patients from in and around Dallas, Plano, Fort Worth, Grapevine, Garland, Mesquite, Carrollton, Irving, Frisco, Texas and more.