Laser Skin Resurfacing
Carbon Dioxide or CO2 laser skin resurfacing is a highly sought after treatment, which can help you revitalize your skin and mitigate the effects of sun exposure, aging, and other skin conditions. The procedure is predictable, safe, and effective.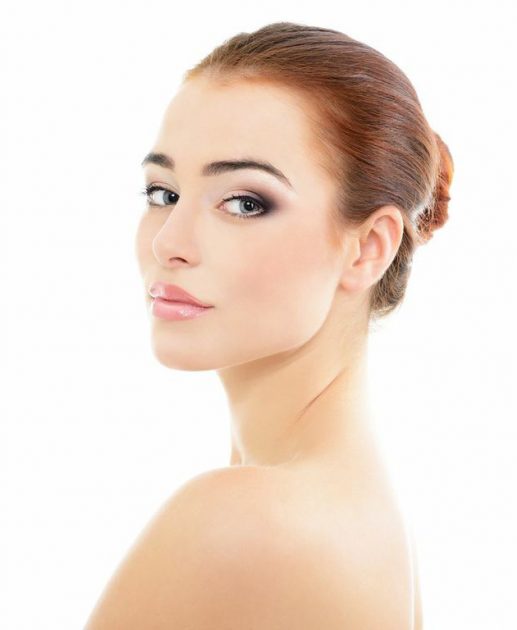 The treatment provider in this procedure will use a laser for dissolving molecular bonds in the compromised skin cells – one layer at a time. This will be carried out until an even skin appearance can be developed.
Khan Eyelid and Facial Aesthetics, led by board certified ophthalmologist and surgeon Dr. Tanya Khan, provides safe and proven CO2 laser skin resurfacing treatments to patients in Plano, Dallas, Texas, and surrounding locations.
Ideal Candidates for Laser Skin Resurfacing
Laser skin resurfacing can go a long way in eliminating lines, wrinkles, superficial scars and uneven pigmentation. It can also help with acne scarring that doesn't respond to milder treatments. Ideal candidates for the treatment have non-oily and elastic skin that doesn't scar easily after minor injuries.
Carbon Dioxide Laser Skin Resurfacing
High intensity laser is used in CO2 laser skin resurfacing. Your skin will appear smoother and tauter after the procedure. Collagen bands are constricted by the heat used in laser therapy. These bands are located in the lower skin layer. Most wrinkles, scars, acne, and birthmarks can be diminished or removed by laser therapy.
Fractionated CO2 Laser Skin Resurfacing
This is a little different to standard laser skin resurfacing treatment. Fractionated laser therapy makes use of CO2 laser and comes with fewer side effects post treatment by way of being less invasive. Tiny bursts of laser energy are involved in this treatment. Your skin won't feel any tenderness or pain after the procedure. There won't be any downtime involved as well.
Understanding the Procedure
Carbon dioxide laser skin resurfacing treatment is carried out using local anesthesia. Controlled and targeted laser beams are used on the outer skin layers to vaporize the cells. This reveals smoother and more youthful underlying skin. New skin cells are developed as the older layers are eliminated.
Partial laser skin resurfacing treatments don't take more than 30 – 45 minutes from the start until the end. Full treatments can take up to two hours. Both, partial and complete laser treatments help in reducing complications. This is done by restricting heat damage and offering a higher precision to the surgeon.
Advantages of Laser Skin Resurfacing
Your youthfulness and beauty can be significantly benefited with CO2 laser skin resurfacing. Laser peels help in reducing the appearance of fine lines, wrinkles, acne scarring, age spots, birthmarks, and blotchy skin patches.
In addition, laser therapy helps in improving overall skin texture. Sun damage can cause the skin to become rough and coarse.
Results and Recovery
Recovery and outcome associated with carbon dioxide laser skin resurfacing depends on the laser type used and the treatment area size. Dramatic results are created by the more invasive treatments. Mild laser rejuvenation helps in reducing appearance of skin aberrations with almost no downtime.
Oculoplatic & reconstructive surgeon Dr. Tanya Khan receives patients from Plano, Dallas, Texas, and nearby areas for advanced and effective facial aesthetic and eye care treatments.
Contact Khan Eyelid and Facial Aesthetics and Oculoplastic & Reconstructive Surgeon Dr. Tanya Khan Today to Schedule an Appointment
For more information about procedures and treatments at Khan Eyelid and Facial Aesthetics by Ophthalmic surgeon Dr. Tanya Khan. Click here to contact us.
Taking patients from in and around Dallas, Plano, Fort Worth, Grapevine, Garland, Mesquite, Carrollton, Irving, Frisco, Texas and more.