Get Rid of Under Eye Wrinkles with Belotero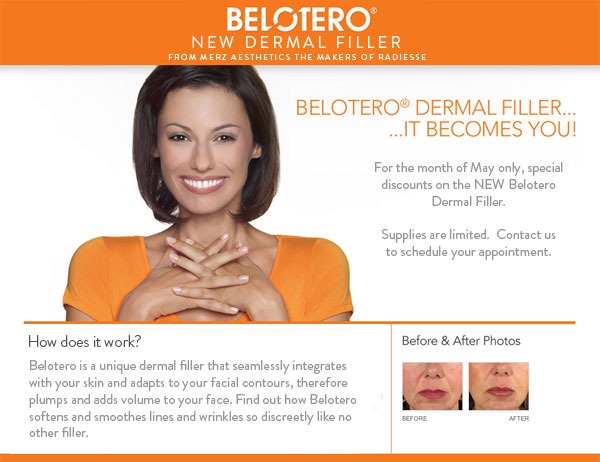 Bags, hollows, and fine lines under the eyes can be a big factor in betraying your true age. Pricey eye creams can only go so far in hiding these aspects that pertain to aging. You may want to consider dermal fillers if you catch yourself looking at those under eye bags and wrinkles more than once.
Dermal fillers are a noninvasive way of filling out wrinkles and plumping the skin. They are a simple anti-aging solution with no downtime. There are certain fillers, such as Belotero that can help with the delicate eye area.
Khan Eyelid and Facial Aesthetics, led by oculoplastic and reconstructive surgeon Dr. Tanya Khan, provides safe and proven Belotero facial filler injections to patients in Plano, Dallas, Texas, and surrounding communities.
Eye Area Can be Problematic
Signs of aging generally start to appear in the delicate and thin area around the eyes. Elasticity levels of the skin begin to decline as it ages. This creates fine lines and wrinkles. Your face may also begin to lose volume, which creates hollows under the eyes. These are subtle shifts and a completely natural part of your aging.
Dermal Fillers are Beneficial
There are certain soft tissue facial fillers, such as Belotero that can smooth away fine lines by filling the under-eye hollows. The gel would get absorbed by your body over time. Dermal filler injectables stimulate production of collagen in the skin which leads to rejuvenation and revitalization.
How Does Belotero Work?
Belotero dermal filler has been in use for treating wrinkles and folds for a long time. It has shown particular benefits in areas where the facial skin is thinner. The filler contains hyaluronic acid, which binds moisture molecules in the skin. This provides the skin with more volume in the targeted area.
Belotero injectables also contain lidocaine (local anesthesia) that makes the entire process more comfortable. The injectable is available in several variations and can be used for treating folds and wrinkles of varying severity.
Highly Effective in the Eye Region
Dermal fillers are of varying types, consistencies, and strengths offering different benefits. Belotero is a form of lightweight dermal filler which is administered in the upper skin layers. This is a better option than other fillers for adding volume and reducing fine lines in the delicate, thin-skinned eye area.
Belotero Procedure
Belotero dermal filler is a surprisingly simple cosmetic treatment. Your treatment provider will make a few marks around the eye area as a guiding path. In some cases, numbing cream may be applied to ensure that you are as comfortable as possible during the procedure.
The treatment provider will pierce your skin using a needle. This needle will act as an entry point. A cannula will be placed on the needle to administer the dermal filler. This process is highly effective in minimizing bruising. The treatment provider may massage the area after injecting the dermal filler to ensure Belotero gets evenly distributed.
Board certified ophthalmologist and eye surgeon Dr. Tanya Khan receives patients from Plano, Dallas, Texas, and nearby areas for innovative and advanced Belotero dermal filler injectable treatments.
Contact Khan Eyelid and Facial Aesthetics and Oculoplastic & Reconstructive Surgeon Dr. Tanya Khan Today to Schedule an Appointment
For more information about procedures and treatments at Khan Eyelid and Facial Aesthetics by Ophthalmic surgeon Dr. Tanya Khan. Click here to contact us.
Taking patients from in and around Dallas, Plano, Fort Worth, Grapevine, Garland, Mesquite, Carrollton, Irving, Frisco, Texas and more.